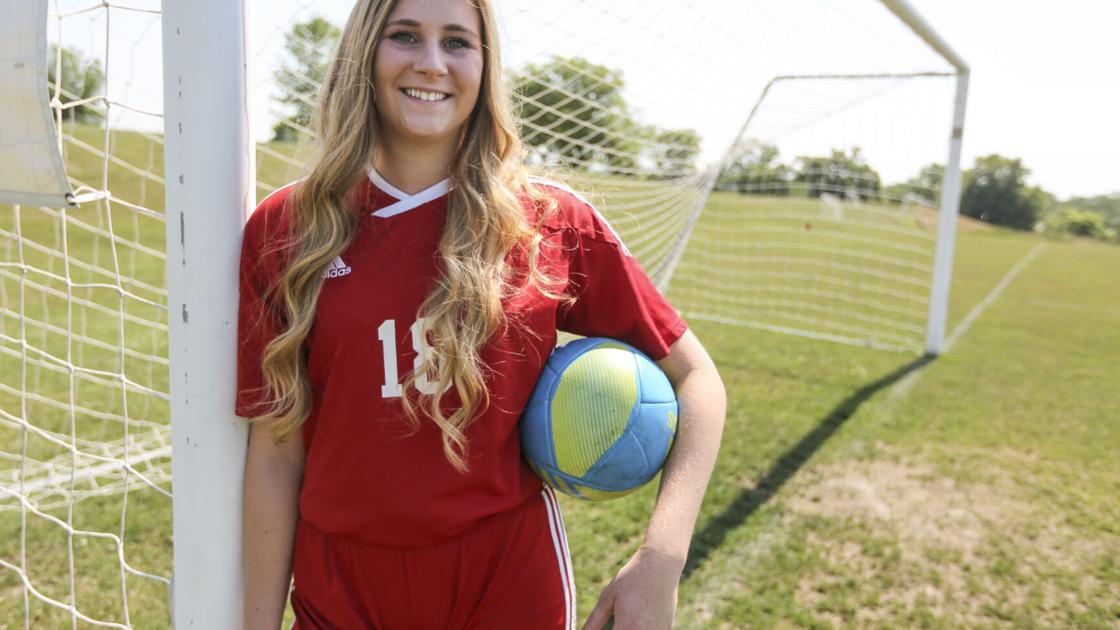 30th Annual Telegraph Herald Researcher-Athlete Team: Bellevue Marquette's O'Brien Dives Into Marine Biology | Local sports
Ellie O'Brien is proof that a memorable family vacation can impact someone for life.
The 2021 Telegraph Herald varsity athlete from Bellevue Marquette clearly remembers her family's first big vacation together in Massachusetts, where she found herself open to the world of whale watching and deep sea fishing in the Atlantic Ocean. She had no idea that this trip would help shape her career path years later.
"You just saw the scale of the ocean, and there's so much we don't know," O'Brien said. "As temperatures continue to rise, global warming continues to endanger so many species in the ocean and I just want to do my part and find out more."
O'Brien, who had a GPA of 4.0 and was a valedictorian at Marquette, was so inspired by this trip the summer before her freshman year that she dove into marine biology at Hawaii Pacific University. this fall in Honolulu.
"Once I knew I wanted to get into marine biology, I always wanted to go," O'Brien said of Hawaii Pacific. "There are so many different species in this region and it offers so many opportunities for marine biology students. It was always my first choice.
"It's such a great place. With the North Shore and the Waikiki (beach) and the vast currents, there is everything out there to have an amazing experience and to work with so many different species that inhabit these waters.
O'Brien looks forward to working with a little of everything in her new field, and she has gained a lot of experience in this field at Marquette.
A three-sport athlete who racked up eight college letters in soccer, volleyball and basketball, O'Brien also undertook just about every extracurricular activity you could think of and did the same when it came to " obtain academic distinctions.
"You could always tell Ellie wanted to be great at whatever she did," said Marquette women's football coach Chris Medinger. "She did everything to the best of her ability. It doesn't surprise me at all how hard she worked off the pitch and in the classroom. You've always seen her on the pitch and I just knew she was the same elsewhere.
O'Brien was an outstanding defenseman for the soccer team and played a key role in the Mohawk women's basketball team reaching the Iowa State tournament in consecutive seasons. She set volleyball records in her senior season, delivering an academic record of 28 kills in a five-set game against Cedar Valley Christian. But she has also proven herself throughout the campaign setting a new program record in average per set for a season at 3.3 this year.
"I thought it was really cool to accomplish something like that," said O'Brien. "We haven't broken a lot of records or don't have a lot of experience on our team this season, so I felt good setting records when we kind of had a new team. Overall, I really enjoyed the football and volleyball. I love the football team atmosphere and really enjoyed the volleyball.
When it came to excelling in the classroom, O'Brien found aces. She has been nominated for the KWWL Best of Class while also earning a High Honor Roll every four years, the President's Award for Educational Excellence, American Citizen Award, Good Citizen Award and more. She was also the state-nominated Mohawk female athlete for the E. Wayne Cooley Award.
In addition, she did so while achieving perfect attendance and outstanding attendance accolades from the school.
"I think it's really important for athletics and all the training to be there," said O'Brien. "If you are not in school, you will fall behind. With everything going on in class and everything I had outside of school, I could fall behind quite easily, so I just made a point of being there every day.
O'Brien has also served as vice-president of the student council, participated in the spirit club, SADD, liturgy committee, quiz bowl, theater team, director of softball, 4-H, group of young people, to the parishioner of Saint Catherine, and the list goes on and on.
"I think time management was a big part of it," she said. "You have to understand that focusing on academics comes first. Once you've dealt with that, do the other things accordingly. Make sure you have time to study for the tests and do your homework. Really think about things and manage your time. You have to choose an activity that you really enjoy, and I really love athletics, so that was my escape from all the stress sometimes.
As if playing on the girls 'soccer team weren't enough, O'Brien's brother plays for the boys' team, which was lacking a manager this spring. So she stepped in when she could to help the boys' team as well.
"She stepped up and volunteered even more of her time," Medinger said. "She was always there, always ready to work to improve the program. The program is definitely better because she was there. Ellie is just one of those athletes who don't come too often. She worked her ass all the time, and you never doubted that she was giving 100%. She always has.
O'Brien thinks it was beneficial at times to step out of her comfort zone, which could come in handy when she moves to Hawaii.
"I took a communications course and I hate public speaking," she said. "So that was fun. I tried football, and I really had no intention of playing it in high school. But I said OK and loved it.
While her ultimate goal as a marine biologist is to help endangered species, O'Brien still has her favorites that she hopes to work with.
"I would say dolphins and sea turtles," she says. "These are super popular. In fact, I also find sea urchins really interesting.