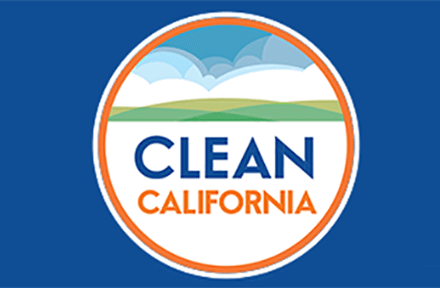 Caltrans Announces Nearly $300 Million in Clean California Grants
Following Governor Gavin Newsom's announcement this week of $296 million in Clean California grants to underserved communities across the state, Caltrans will locally fund 16 Bay Area projects to eliminate waste, create jobs and engaging communities to transform public spaces.
The grants are part of Governor Newsom's Clean California Initiative, a massive, multi-year, $1.1 billion cleanup effort led by Caltrans to eliminate waste, create thousands of jobs and inspire communities to transform public spaces. .
"Projects include a wide range of community improvements for cities, counties, transit agencies and tribal governments to beautify public spaces, such as litter removal, landscaping and art installations, walking and cycling paths and other comprehensive street features that enhance safety. and access to transport.
The grants will generate 3,600 jobs statewide, and recipients must complete their projects by June 30, 2024. The governor's California blueprint proposes an additional $100 million to fund another round of local projects from Clean California," Caltrans District Four Director Dina El-Tawansy said. .
Projects located in the Bay Area include:
Alameda County Attorney's Clean Streets Initiative: The Alameda County DA office is offering to contract with the nonprofit Homeless Advocacy's Downtown Streets Team (DST) to provide ongoing litter reduction by unhoused people in three project areas: two in East Oakland and one in Hayward. One of the most complex challenges in combating illegal dumping is dumping in or near homeless communities. By employing local homeless people to help beautify areas in and around where they live, and supporting job creation for homeless people, this project will clean up areas and help create lasting change.
Martin Luther King Jr. Civic Center Park – Turtle Garden Project: The project will convert the existing old fountain in Civic Center Park in downtown Berkeley into a pollinator garden of native, drought-tolerant plants with irrigation; install bronze turtles and concrete medallions of Aboriginal design; install seats on the outer ring of the fountain; renovating the uneven paved terrace; renovate the slabs of the Wall of Peace on the terrace; and install new benches, signage and trash cans. The fountain is currently used as an oversized public dumpster for rubbish, human waste and is a deadly trap for birds. The new garden will be a highly visible addition to the ten pollinator gardens recently installed in City parks.
Gourmet Alley and Railroad Street Beautification and waste reduction: The project will involve the renovation and beautification of two pedestrian lanes in downtown Gilroy: Gourmet Alley and Railroad Street. The project also includes public cleanup and waste reduction events announced and facilitated by the City. The proposed waste reduction events will encourage local residents to take charge of the renovated lanes.
Works on the Stack Center and Plaza site: This project will demolish existing parking lots, chain link fences and dilapidated structures around a community center. It will then create a new community event plaza, an "eco-island" bio-retention area, playgrounds for affordable daycare, a reconfigured parking lot with trees, drought-effective landscaping, a bio- retention and modern accessibility features. This project also includes the planting of a row of trees on the northeast side to provide an attractive visual barrier to a neighboring commercial property.
Courtland Creek Restoration The project will restore 140,000 square feet of public parkland, including 950 linear feet of urban creek and 1,500 linear feet of recreational pathway.
Beautification of Oakland mini-parks: The project aims to beautify nine mini-parks in underserved communities in Oakland.
Living Green Pittsburg – Trail and Community Outreach Project: The project consists of initial seeding efforts for a city-wide "Living Green". The infrastructure aspect is a pilot green space with biological swales, trees, shade and a Class I trail that will lead to the transit center.
Reviving the Heart of Pittsburgh Pride: Building on the goals of the Railroad Avenue specific plan, the City of Pittsburg, with input from the community, has designed our "Reviving the Heart of Pittsburg Pride" project honoring our history, diversity, ecology and our culture, by implementing landscape and park improvements along a local corridor leading to historic downtown on Railroad Avenue from Civic Avenue to 10th Street.
Own collaboration of the communities of Richmond: Richmond Communities Clean Collaborative includes 2 infrastructure projects, the Boorman Park Revitalization Project and the 7th Street Connection Project. Boorman Park has been redesigned by the community and will rebuild an existing park and alter the site layout for greater safety and ease of maintenance. The 7th Street project consists of the closure of a sidewalk and a bicycle facility and the transformation of an unpaved driveway. Programs will engage and uplift youth, those affected by the social justice system, homeless neighbors and other residents through: employment and volunteer service, dumpster days, cleaning and improvement, awareness and education for waste reduction.
Yellow Brick Road: clean, green and beautiful: This project will clean up and beautify the project site, and it will provide the place-making elements needed to complete the community's vision of creating a clean, green, and safe street for biking and walking in the Iron Triangle neighborhood .
Old Town San Pablo Pocket Park and Illegal Dumping Awareness: This project provides a community benefit and walkable park on a site currently plagued by illegal dumping and other illicit activities. Accessible parks and educational programs are desperately needed in disadvantaged communities, such as San Pablo, to provide healthy spaces for residents to live, work and play.
Improved outdoor recreation and education of the centenary tail: The Centennial Trail Outdoor Recreation and Education Enhancement Project will upgrade, enhance and beautify part of the Centennial Trail trail system by converting the underused land surrounding it into a community park with recreational features and outdoor educational space.
Dalwigk Lake Park Improvements: This project proposes the beautification of Dalwigk Lake Park and an improved community connection through 11 decorative stamped crosswalks. Features include 3.8 acres of drought resistant landscaping, a replacement footpath; a toilet; a path and park lights. ADA access to the Curtola Park & ​​Ride facility. Restore a non-ADA compliant bridge. Replace the sidewalk along Lemon Street with decorative concrete and landscaping. Install traffic signs in two places. Picnic tables, water fountains, garbage cans and dog waste.
Contra Costa County Illegal Dumping Initiative: This project will renovate Montilvan Park in San Pablo, a 6-month county-wide public awareness campaign, county-wide graffiti reduction / derelict and abandoned RV / boat reduction , proper waste collection, illegal dumping prevention and reporting signage, county-wide community cleanup. Up Event, wireless high definition surveillance cameras for monitoring illegal dumping hotspots.
Kashia Tribal Land Cleanup and Beautification: Waste removal from Stewarts Point Rancheria. 562 acre property used as a landfill group by the surrounding community. Will also remove a large abandoned fence from the Kashia Coastal Preserve property north of Salt Point Park on Highway 1.
South Market Transit Garden Connection Project (SoMa): This project proposes to convert a highly visible degraded parcel at the 5th St/SR-80 interchange into an active tree nursery and education center. Funded improvements would include ornamental fences and security gates, public art, driveways and vehicular access, ground surface preparation, and electrical and water services. The space would be used to grow and store plant material in containers and accommodate educational efforts.
The local projects announced this week are in addition to $312 million for 126 beautification projects along the national highway system that were announced last month.
Since launching Clean California in July, Caltrans has removed nearly 7,400 tons of trash from the state's highway system — enough to fill 134 Olympic size swimming pools — and hired 623 new team members as part of Clean California, including 498 cleaners who collect waste. and remove graffiti.
For a complete list of projects and more information on Clean California, visit CleanCA.com.