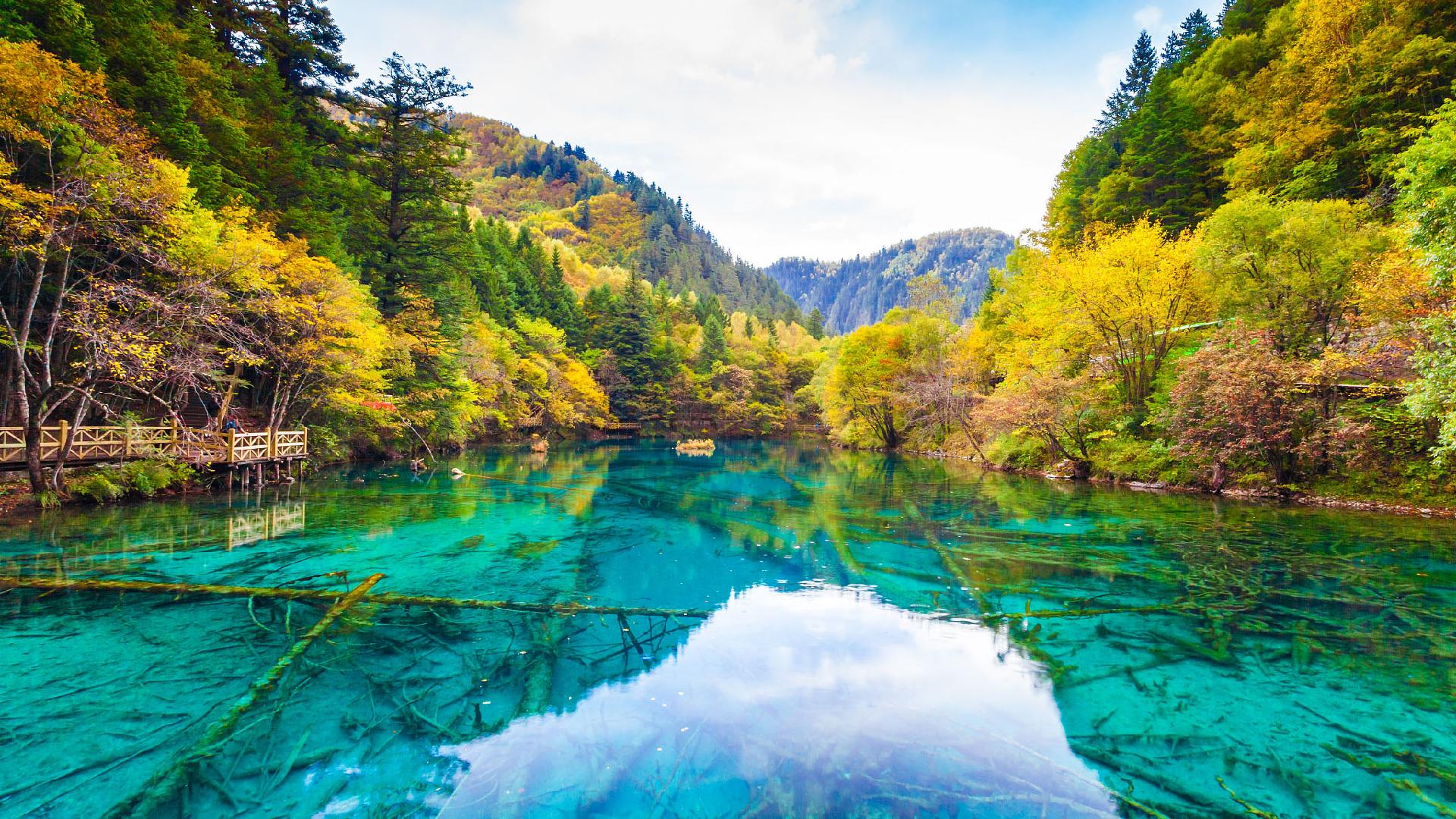 China's ecological conservation and restoration efforts are paying off
China's tireless efforts in ecological conservation and restoration have been rewarded with crystal-clear waters and lush mountains.
Jiuzhaigou, a UNESCO World Heritage Site in southwest China's Sichuan Province, rose from the rubble after years of ecological restoration following a 7.0 magnitude earthquake in August 2017. More 270,000 trees have been planted over the past three years, and 172 hectares of ecological habitat have been restored. Autumn is the high season to visit Jiuzhaigou. Hordes of tourists are immersed in the lush forests, spectacular waterfalls and serene lakes of the plateau here during the National Day holiday week which began on October 1.
Shennongjia, in Hubei province (central China), one of the country's three main biodiversity hubs, was listed as a World Heritage Site in 2016. Its primary forest is home to many rare species. To protect its biodiversity, the Shennongjia National Park Administration Office was established in November 2016 to implement the strictest regulations in the country's history.
The Changbai Mountains rise along China's northeast border with the Democratic People's Republic of Korea (DPRK). The chain is home to the highest peak in eastern Eurasia, reaching 2,750 meters above sea level. At increasingly higher elevations, great varieties of vegetation can be seen in the massive ancient forests and well. preserved.
The Saihanba Mechanized Forest Farm in northern China's Hebei Province is the largest artificial plantation site in the world. Thanks to the extraordinary efforts of three generations of tree planters over the past six decades, it has grown from barren wilderness to a much sought after scenic location covered in lush vegetation.
Watch the video to enjoy the breathtaking landscapes of these fabulous places.
(Cover image via CFP)
(If you would like to contribute and have specific expertise, please contact us at [email protected])