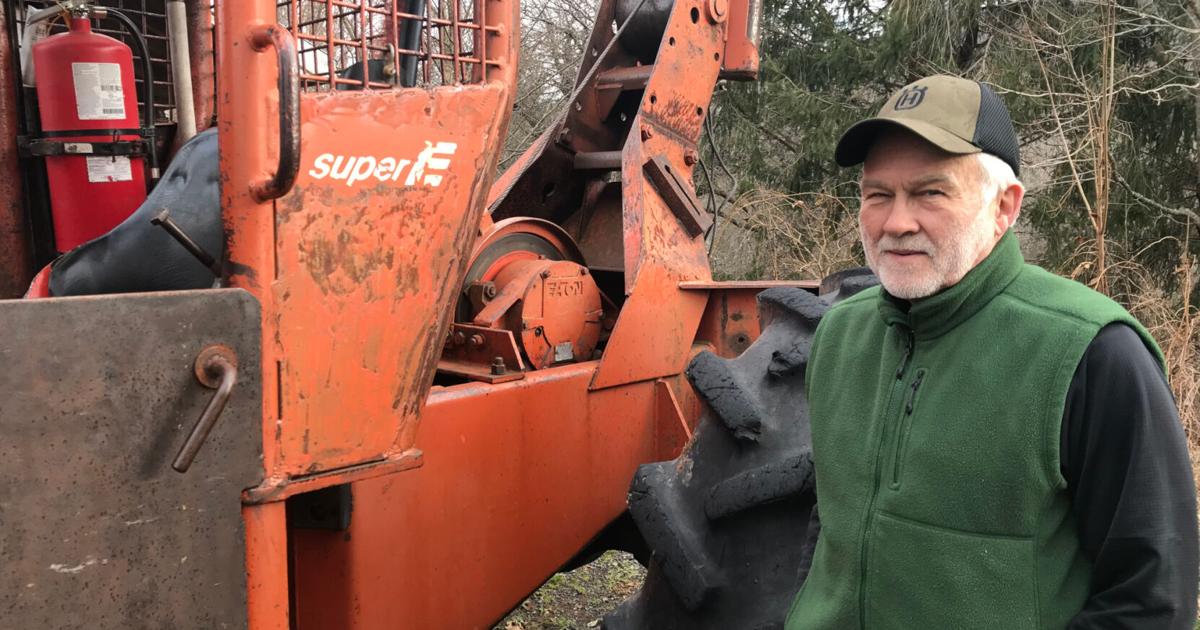 Concerns for the future of public forests | Community
A man from Green Hill wonders how the forests will be spared in the future.
Tom Miller, a member of the Healthy Forest Coalition, said crown forests are being cut as the province's Lahey report goes unheeded.
"It appears the forestry industry is going full steam ahead," he said in a telephone interview shortly after eight organizations across the province called for an immediate moratorium on logging on public lands. from Nova Scotia. "They talk about ecology and reduce production. I am for the moratorium, but it has not happened. Something is wrong."
Eight environmental and community organizations — Ecology Action Center (EAC), Healthy Forest Coalition, Hike Nova Scotia, Nature Nova Scotia, Council of Canadians, Extinction Rebellion Nova Scotia, Friends of Nature and Sierra Club Foundation — held a press conference during the week. last in which they called on the Nova Scotia government to impose the moratorium on Crown land until William Lahey's recommendations in his 2018 forestry report are implemented and operational.
The call for a moratorium follows Lahey's remarks about the province's delay in implementing what its report contains.
Miller said he was most disturbed by the fact that costs for foresters like him are stagnating as costs for sawmills and logging companies have risen.
"The money stays on top," he said, adding he was concerned about how the province's forests will be treated. He told of a small grove of poplars he harvested for someone that had hemlock ready to start growing and ripening. The wildlife evidence encouraged him. He even saw moose in the forest.
"Everything I do is for the long haul," he said. "You are trying to make an awning. There are five different layers in this roof, and you think of all the wildlife. If whatever I do doesn't hurt the wildlife, I'm doing it right.
Nature Nova Scotia President Bob Bancroft of Bayfield, Antigonish Co., said time is running out for forest habitat and the wildlife that depend on it.
"We have no time to waste on this," he said in the groups press release. "We are in a crisis of climate and biodiversity loss. Every day our leaders fail to act, we are losing more and more critical and irreplaceable wilderness areas, much of which contributes to nature-based climate solutions and is home to some of our most endangered species. We need more than wellness goals and talks. We need action on the ground immediately.
EAC Senior Wilderness Coordinator Raymond Plourde insisted on applying what Lahey sought.
"Enough is enough," he said in the statement. "The recent Lahey Assessment Report confirms what we have seen on the ground and what Nova Scotians across the province have said, reported, defended, maligned and even went to court or jail for. The situation has reached a breaking point.
Plourde says the EAC demands an "immediate suspension" of logging on Crown land until the government implements the report's recommendations.
"Otherwise, when they decide to act, there won't be much public forest left to protect.
The Tourism Industry Association of Nova Scotia (TIANS) subsequently expressed support by calling for a moratorium.
"TIANS supports the Lahey Report and strongly believes that the province has a responsibility to respect and implement the recommendations it contains; it's been almost three years with little progress, "TIANS President Wes Surett said in his press release. "A full moratorium on clearcutting of Crown land should be in place while these actions are underway. "