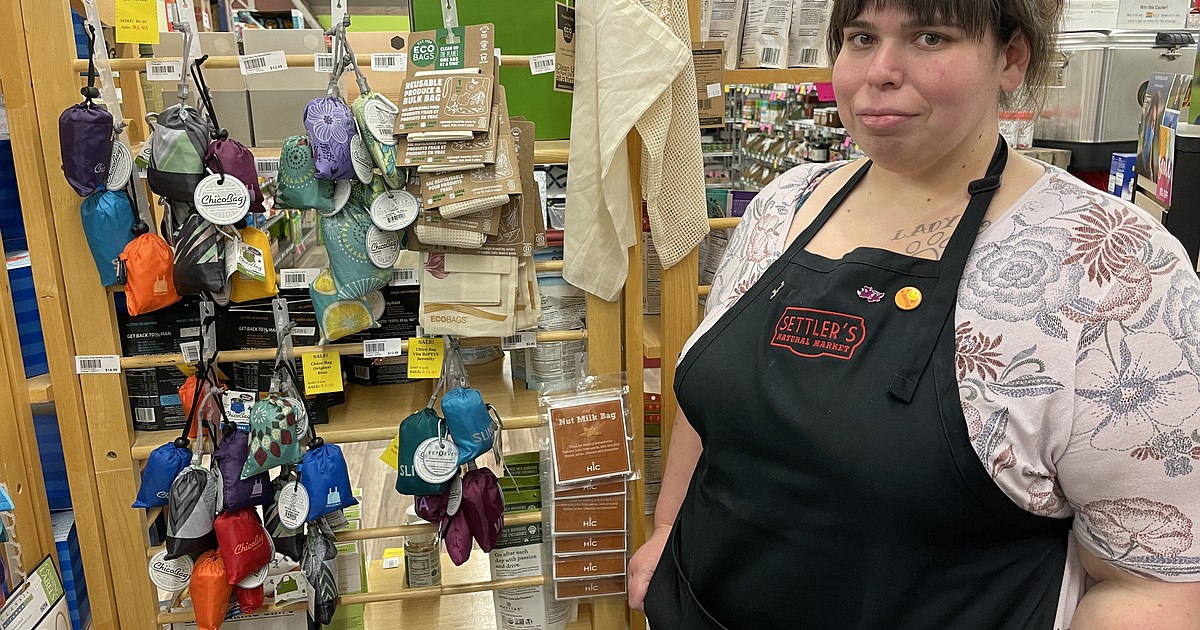 Countdown to bag ban: State law against single-use plastic bags takes effect on Friday
LAKE MOSES – Shopping is set to get a little more complicated – and possibly boring – as the state's ban on single-use plastic bags goes into effect on Friday.
According to a press release from the Department of Ecology, effective October 1, retailers, restaurants, grocery stores and temporary vendors will no longer be allowed to give "single-use plastic take-out bags" to customers for use. carry their purchases.
Retailers will be required to charge customers 8 cents per bag to help them recover the cost of more durable, reusable, and law-compliant bags. The charge is not a tax, according to the press release, and is fully retained by the merchant in order to recover the costs of providing legal bags.
Single-use bags will still be allowed for meat and produce, prescriptions and dry cleaning, and will still be sold in stores to line trash cans, carry sandwiches and pick up dog feces, according to the release. Ecology.
But that does mean that if you go shopping you will have to remember to bring a bag with you. Or pay extra.
"We haven't seen much demand yet, but the ban doesn't go into effect until Friday," said Alicia West, store manager at Settler Natural Market in downtown Moses Lake, 118 W on Tuesday. . Third Ave ..
West said Settler's sells reusable bags, some of which are made from recycled plastic water bottles and can be compressed into tiny little carry bags, from $ 7 to around $ 12 for larger bags.
They're a bit pricey, West said, adding that Settler hopes he can lower the price if he can sell more.
"We are looking at buying in larger quantities because they are going to be popular now," she said. "We could get a discount on the price and offer them more competitively. "
Other retailers have also introduced various models of reusable bags as the date of entry into force of the new Washington law approaches.
In its press release, Ecology noted that single-use plastic bags are "a source of pollution that threatens human health, wildlife and the environment," and that the state's recycling system is cluttered with plastic bags that can clog sorting machines and threaten worker safety. .
"Reducing their use will protect the state's rivers and streams, help its recycling system run more efficiently, and contribute to a growing culture of waste reduction and reuse," the press release said.
The law was originally scheduled to come into force on January 1, 2021, but the coronavirus pandemic has caused a delay. On December 18, 2020, Governor Jay Inslee ordered that implementation of the law be delayed due to his declared state of emergency. Reasons given for the governor's proclamation included: increased demand for paper and thicker plastic bags, due to increased demand for take-out and groceries; retailers ask customers not to bring bags from home, to protect workers; and manufacturers are shifting their facilities from thick plastic bags to hospital gowns and other personal protective equipment, the governor's website says.