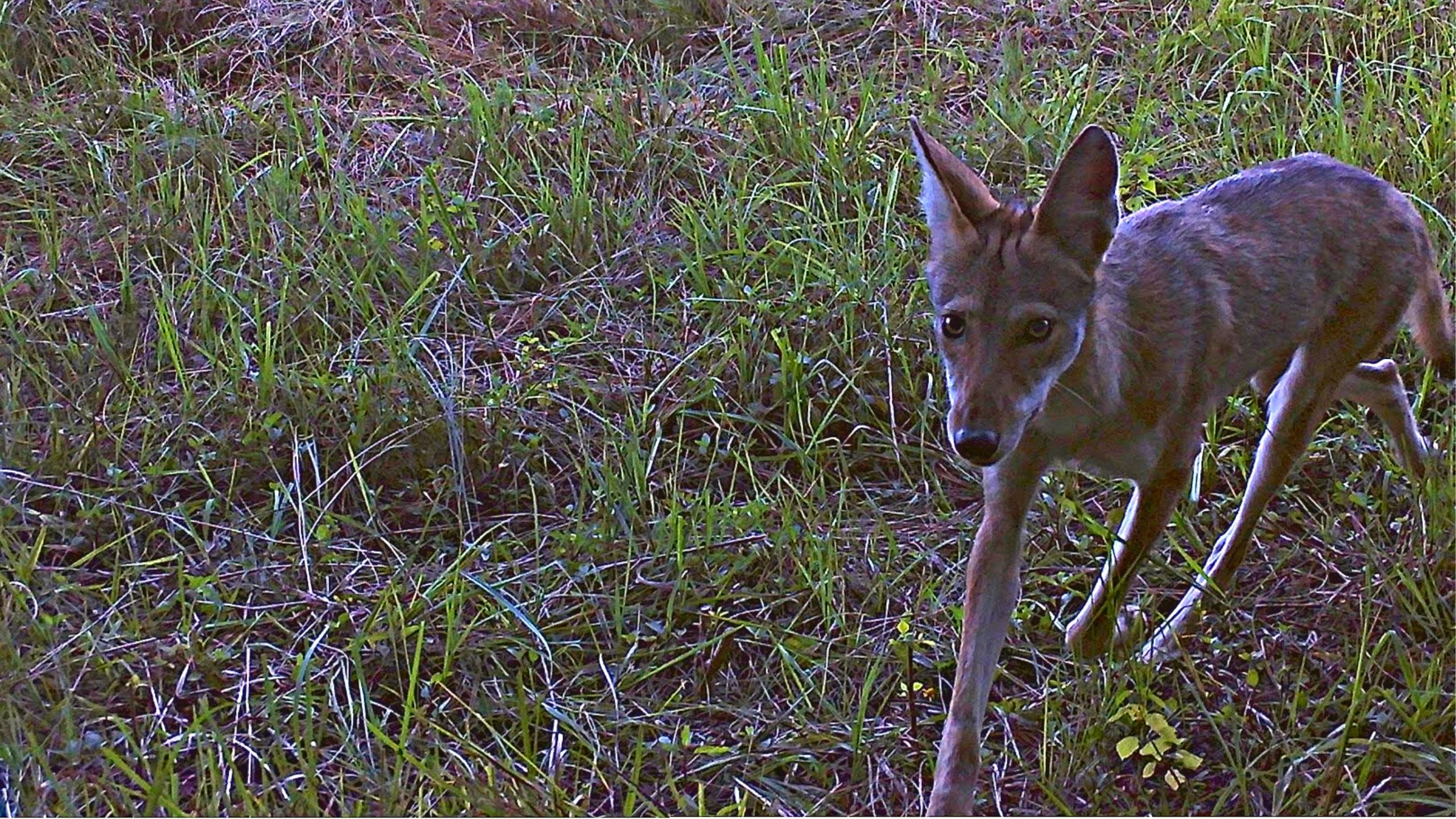 Each semester, dozens of University of Houston students participate in Professor Ann Cheek's Hidden Life of Houston project. Students collect data on urban wildlife that lives in Houston for class credit.
Hidden Life of Houston is a partnership with the Urban Wildlife Information Network, an international city-to-city collaboration that asks two questions: Which aspects of wildlife communities are similar between cities and which are different?
"With everyone using the same sampling protocol, you can make really strong statistical comparisons," Cheek said.
The project is also a collaboration between UH and Memorial Park Conservancy.
Students set up trail cameras at 25 different sites in the Houston area, ranging from the Houston Arboretum and Memorial Park to Shasta's Prairie on the UH campus, to the UH Coastal Center at The Mark. The project is designed to use samples from an urban core down to a peri-urban or rural area.
The cameras take pictures 30 days at a time, in January, April, July and October. After animal photos are posted to the Urban Wildlife Information Network database, Cheek can assign photos to different students.
The project started in spring 2020. Biology major Daniela Farfan participated in spring 2021 and is now mentoring other students.
"We had to come up with our own research proposal and use the data we had," Farfan said. "We were separated into groups of four or five, and basically whoever was available to do the work on the pitch would be the one who would go."
She adds that her involvement with Hidden Life of Houston was the first time she had the opportunity to conduct wildlife research, and it introduced her to a new way to use her degree in biology.
Hundreds of animals have been filmed so far. The list includes armadillos, coyotes, bobcats, squirrels, rabbits, opossums, raccoons, wild pigs, deer, and gray foxes. Visit this link to see wildlife photos.
Coyotes are typically only sighted once every 30 days, but have been photographed at nearly all 25 sites in the Houston area, Cheek said. The Bobcats were seen primarily at sites outside of the Sam Houston Tollway.