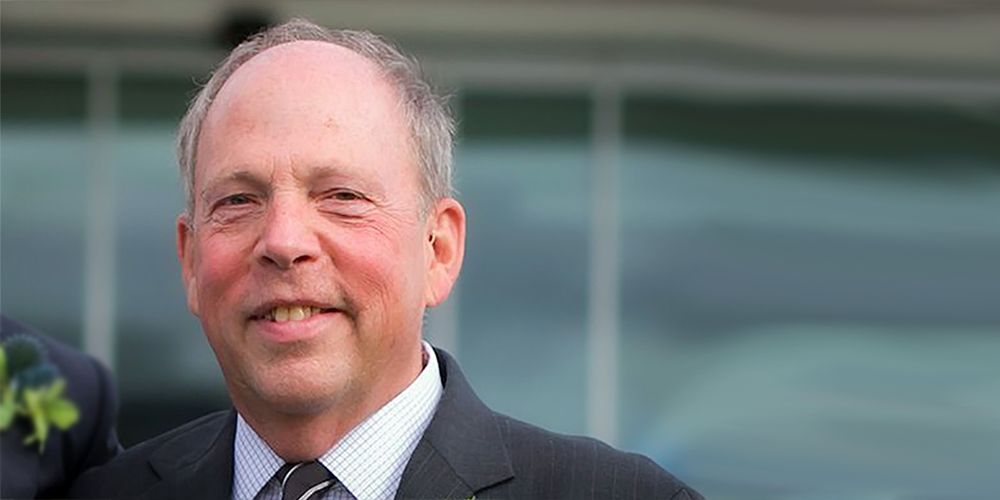 In memoriam: Joel S. Bennett
Joel S. Bennett, a blood researcher at the University of Pennsylvania, died June 21 of pancreatic cancer. He was 78 years old.
Bennet was born in 1942 to Marvin and Rhoda Bennett and grew up in Southfield, Michigan. He graduated from the University of Michigan with a premedical bachelor's degree in 1963 and an MD from the University of Michigan Medical School in 1967.
Family photo
Joel S. Bennett
After earning his MD, Bennett went to the University of Pennsylvania for a residency in internal medicine and a fellowship in hematology-oncology. In addition to briefly serving as a physician in the US Air Force, Bennett remained a member of Penn's medical and academic community for more than 40 years.
Bennett's research has focused on understanding the biophysical and molecular interactions of tiny blood cells called platelets. He was the first to discover that a protein produced by the liver called fibrinogen binds platelets. This binding leads to clumping and accumulation of platelets which are important for clotting and can play a role in heart attacks or strokes.
This discovery and Bennett's other research on platelet biology contributed to the development of drugs that block platelet aggregation, commonly called anticoagulants. Today, these drugs are essential to prevent blood clots in certain patients at risk.
Bennett has received various awards in recognition of his work, including the Ernest Beutler Award from the American Society of Hematology, the society's highest honor. It has also been recognized by the Association of American Physicians and the American Society for Clinical Investigation.
According to an obituary published in The Philadelphia Inquirer, Bennett is remembered by colleagues for his scientific acumen, his devotion to his patients, and his dedication as an educator.
Bennett is survived by his wife, Evelyn; three sons, Joe, David and Andrew Bennett; two daughters, Lisa Bennett and Lisa Dunn; a brother and a sister; and nine grandchildren.