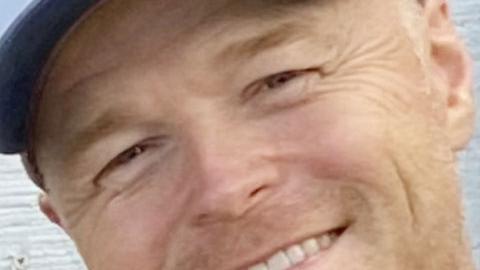 John Joseph McMurry | Obituary
February 19, 1975 — Sept. 20, 2021
HUDSON FALLS – John Joseph McMurry, 46, passed away peacefully at his home on Monday, September 20, 2021, with his family and dear friends by his side.
John was born February 19, 1975 and raised in Hudson Falls. He received his Associate Degree from Adirondack Community College before earning his BSc in Ecology from Unity College in Unity, ME. John then moved to Burlington, VT, where he deeply rooted in his community and lived a rich life, focusing on good health, deep friendships and a fulfilling career. His career has spanned many fascinating jobs and activities, most recently working for the State of Vermont and as a Senior Engineer at Vermont Energy Investment Corp. John has been dedicated to supporting ski areas in improving the energy efficiency of their operations.
John had a rare combination of technical and relationship building skills that made him a leader in his industry. Even before he was diagnosed with cancer, John understood what it meant to cherish life and the beauty it holds in people, in nature, and in experiences, both simple and lavish.
He lived with intention, generosity, appreciation, a sense of adventure and an overflowing abundance of love. He filled his days with culinary activities, deep late-night conversations, adrenaline-pumping outdoor activities and, most importantly for John, time spent with loved ones. Those in John's presence were sure to be captivated by a story (or more) accompanied by a delicious meal, a craft cocktail, a mountain biking adventure, and often all of the above.