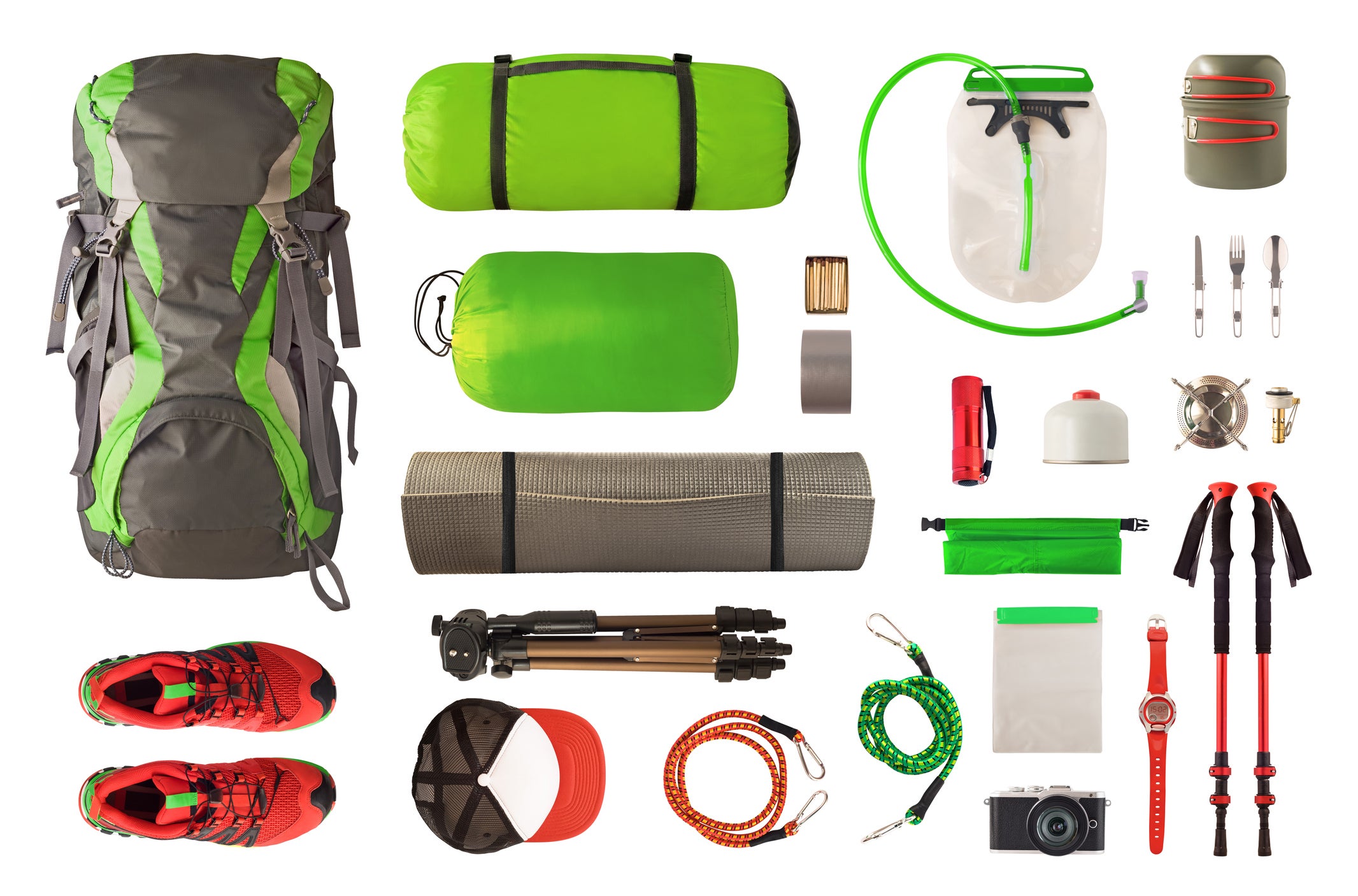 Student Research Equipment Closet Reduces Barriers to Field Experiments
Enjoying time in nature is much more comfortable with the right things. Gear like hiking boots and a warm sleeping bag can mean the difference between a transformative experience and a totally miserable outing.
But buying outdoor basics can require considerable financial means. For cash-strapped students, equipment can be a major barrier to participating in experiences such as a biology field trip or a geology club field trip.
"It's a huge start-up expense to have to buy all of this if it's your first time out in the field, especially for groups historically excluded from field research, if you don't have family that hikes," says UC Riverside graduate student Catherine Nguyen. . "We all know college is already expensive. All of these additional costs on top of paying your tuition are so high and continue to exclude these groups.
At UC Riverside, student groups have a plan to make sure outdoor gear issues are a thing of the past. They have developed student research Gear cabinet to lend items such as hiking boots, gaiters, sunscreen, and backpacks to students who plan to participate in field research or other field trips to places like system sites of nature reserves. A crowdfunding effort for the project, which has already raised more than $1,500 of its $3,500 goal, will be accepting donations until November 20.
Graduate students from the Center for Conservation Biology on campus partnered with members of UCR's SEEDS (Strategies for Ecology, Education, Diversity, and Sustainability) chapter to organize the closet. SEEDS is an undergraduate club associated with the Ecological Society of America that promotes diversity in ecology with field trips and professional development for undergraduate students.
To verify equipment, students must demonstrate academic need. Enrollment in a field course, grade from a faculty member, enrollment in a SEEDS field trip, or similar proof is required. Those interested in borrowing from the Equipment Library should email [email protected]
Caryn Iwanaga witnessed the problems caused by inadequate outdoor gear during a SEEDS trip she helped organize in the NRS Santa Cruz Island Reserve. "Most of our undergraduate participants had never been in the field before. It was actually a dangerous situation as the terrain was quite dangerous and some people didn't have hiking boots or country clothes. We had to climb these mountains and people just brought their school backpacks and they kinda wrecked themselves," says the gear closet co-founder and recipient of an NRS Advancing Inclusivity internship from UCR.
A lack of decent gear can really hurt a student's experience in the field, says Nguyen, co-founder of the Gear Closet. "It reduces your sense of self-efficacy because you're like, 'oh, my feet hurt' or 'oh, all my stuff is torn up.' You think you might not be cut out for this field, which is absolutely not true if you just don't have the right equipment.
While most UC campuses, including Riverside, offer recreational outdoor equipment rentals, the process can be quite hassle-free for what are often all-day field trips. On the other hand, "if we could just talk to them about the hardware closet upfront, while they're signing up for things, that would make the process a lot easier," Iwanaga says.
According to organizers, removing barriers to opportunities on the ground is a matter of equity in education. Field experiences have been shown to improve retention, graduation rates, and academic achievement, especially among minority students. Not being able to participate in on-the-job opportunities prevents students from learning important skills that could lead directly to jobs.
The gear closet will be especially helpful for students trying out field opportunities for the first time, Nguyen says. "They won't have to invest in something and then find out, oh, actually, I don't like field research. Second, they haven't invested hundreds of dollars in equipment they will never touch again.
The project has been running for two years with material donated by the San Gorgonio section of the Sierra Club. The money donated by UCR faculty and others have contributed will allow the group to fill equipment gaps, such as boots in sizes that have not been donated, and to purchase perishable items or disposable items such as sunscreen and socks.
For larger items like tents, the project has an agreement with Outdoor Excursions, UCR's recreational outdoor equipment rental program. Students will be able to check items from outdoor excursions without having to pay out of pocket. Rentals will be covered by the student's lab, the UCR Center for Conservation Biology, or maybe even the gear closet.
said Iwanaga. "We are truly grateful to everyone who has donated and can spread the word about this obstacle that we all encounter at some point in our careers. It's really encouraging to see how much people care about our journey and support it in a practical way.
(Article written by Kathleen Wong/UCNRS)
(Cover image: Lilkin/iStock/Getty)