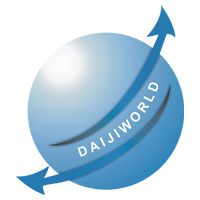 The anarchic real estate boom in Himachal threatens the ecological balance of the state
By Vishal Gulati
Shimla, April 24 (IANS): Rampant construction by estate agents and changes to land laws from time to time to attract non-residents have created a concrete jungle across Himachal Pradesh, once picturesque towns, starting with its capital Shimla, the former summer capital of British India.
Geologists warn that this cannot be good for the mountains and can amplify ecological risk.
Section 118 of the Himachal Pradesh Land Tenancy and Reforms Act 1972 provides restrictions on the transfer of land in favor of a person who is not a farmer in the state, even residents of State.
This section and the rules derived from it have been amended from time to time to pursue the basic intention behind its promulgation of protecting the interests of local inhabitants while ensuring that the development of the state is not hindered, claims the government.
On the contrary, the urge to buy an ultra-luxury cottage or apartment in an idyllic setting attracts a flood of wealthy people who largely own a piece of paradise to escape the hell of summer and enjoy a winter snowy landscape in the hills. And it helps real estate agents grow their business.
In the state capital, most buildings are "precariously hanging" from steep slopes and clinging to each other and at risk of collapsing like a deck of cards with a moderate-intensity tremor. This can be catastrophic for congested settlements like Sanjauli, Hira Nagar and Ladakhi Mohalla which could take a heavy toll.
Successive Congress and BJP governments have continued to modify the existing draft development plan prepared for the Shimla planning area in 1979 solely for political gain and are less concerned with putting in place a scientific development plan, residents say local.
Planned for a maximum population of 16,000, Shimla now hosts 236,000 people, according to provisional figures from the 2011 census.
Under state land laws, foreigners who want to buy a house or cottage from a builder whose project is within municipal boundaries do not have to apply to the government for individual permission under Section 118. of the Law on Tenancy and Agrarian Reform.
The constructor will obtain all authorizations.
But if a housing project is outside of municipal boundaries, each buyer of a house or apartment or cottage must seek normal clearance from the relevant deputy commissioner, a revenue official told the IAAF. IANS.
"If you buy the land wholesale, only permission from the state cabinet is required under Section 118. In most cases, it is only granted to settlers," the official added. .
Even non-farmers in Himachal Pradesh seeking to purchase property other than that offered by the Himachal Pradesh Housing and Urban Development Authority (HIMUDA) outside the municipal boundaries will need to seek permission from the government.
The Himachal Pradesh Urban and Rural Development (Amendment) Act 2013 allows builders to build and sell apartments in different categories.
A two BHK apartment in the cities of Shimla, Kasauli and Dharamsala is currently selling for around Rs 40-Rs 55 lakh, depending on the location of the property, drive-in and sunlight availability. A three BHK is more than Rs 65 lakh.
In scenic Dharamsala, famous as the home of Tibetan spiritual leader the Dalai Lama and set against the backdrop of the mighty Dhauladhar Range, a two BHK apartment costs between Rs 35 and Rs 45 lakh, while a three BHK costs between Rs 55 and Rs. 75 million.
Land in Dharamsala costs from Rs 3 lakh to Rs 20 lakh per marla, property representatives say.
Shimla's upscale properties are in the Jakhu Hills, overlooking the Ridge and New Shimla, while in Dharamsala emerging destinations are Dari, Kotwali Bazaar and areas surrounding Himachal Pradesh's flagship stadium Cricket Association (HPCA).
Those in the real estate sector say there is a recovery in the residential sector statewide after a gap of more than two years.
"Small and medium-sized builders were hit the hardest first by demonetization, then by the rollout of the Goods and Services Tax and later by the pandemic, with sales plummeting and prices plummeting by as much as 'at 60%. During this period, no one was interested in investing, even in the best destinations," said a builder setting up cabins in the Kasauli hills. "Now the inquiries have increased, and so have sales," he added.
Buying a home from HIMUDA is the best option as there is no need to get government permission.
In a bid to lift the construction ban and relieve owners of around 20,000 unauthorized constructions in Shimla, the current BJP government is finalizing the draft development plan for Shimla, a first in more than four decades, prepared by the Department of City and Land Planning to allow construction even in congested and sinking areas.
He proposes to improve the boundary of a two-and-a-half-story house in the non-central area by raising an additional floor.
Although the National Green Tribunal (NGT) banned all new construction in the central and green areas of Shimla in 2017, the proposed development plan includes a provision allowing construction up to two and a half stories.
A section of elders, who feel the need to save Shimla, known as the "Queen of the Hills" – the nickname given to the hill station by British colonial rulers – from further disaster, blame governments for favoring lobby real estate from time to time rather than focusing on scientific development.
Shimla's shipwreck areas include the ridge — a landmark established by the British and resting on the city's water supply system, Grand Hotel — located close to the famous Kali Bari temple and close to Scandal Point — Lakkar Bazaar, Krishnanagar — the city's slum — and areas near the prestigious century-old Oberoi Clarkes Hotel which was closed in 2012 due to landslides.
Shimla is mostly built on steep slopes. Ninety percent of the city's central area was built on slopes greater than 60 degrees.
A performance audit conducted by the official auditor Comptroller and Auditor General (CAG) observed that nearly 90 percent of buildings, mostly houses, in rural areas of the state failed to meet safe building regulations.
In Shimla alone, 83% of a sample of 300 selected buildings are highly vulnerable to collapse in the event of a major earthquake.
The construction of houses in urban areas is governed by the provisions of the Town and Country Planning Act, the Municipalities Act and Local Body Regulations and Building Bylaws.
The previous BJP government, led by Prem Kumar Dhumal, set up a commission comprising one-man Justice (Retired) DP Sood, a former state High Court judge, to investigate illegal land deals in state and investigate violations of statutory and administrative provisions. procedures.
Interestingly, he observed that most builders catered to the needs of wealthy Punjab, Haryana, Delhi and non-resident Indians.
Himachal Pradesh is prone to various types of disasters. The central government has identified 25 types of risks to which the state is exposed.
This is a red flag for authorities as the state's seismic sensitivity is high. Seven districts out of 12 have more than 25% of their area located in seismic zone V (very high risk of damage).
The remaining parts are in seismic zone IV (high risk of damage).
Taking note of the haphazard development in Shimla, the CAG in another report observed that the town and country planning regulations allow the maximum acceptable slope for the construction of a building to be 45 degrees.
"The uncontrolled construction of buildings without space for relief and rehabilitation can lead to abnormally high losses during disasters," the auditor warned.
He blamed ineffective enforcement of regulations that allowed unauthorized construction in Shimla which was later regularized by paying fines.
The CAG also chose holes in state infrastructure to respond to a disaster.