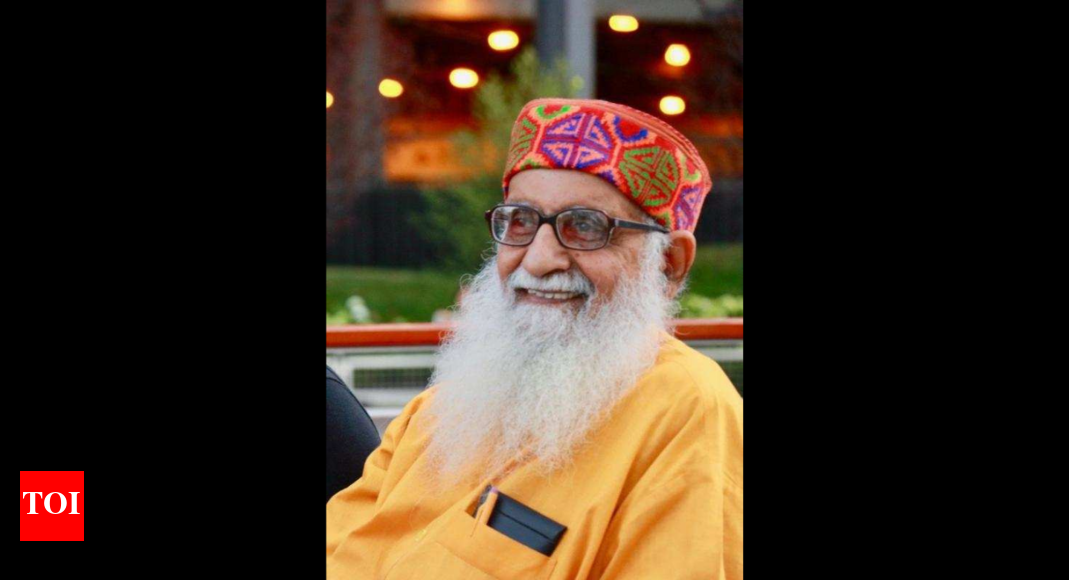 The budget's emphasis on infrastructure to harm the ecology: Ravi Chopra | Dehradun News
We need to preserve our forests and to that end, Himalayan states should get a green bonus, Chopra said
DEHRADUN: To accelerate economic recovery from the pandemic-stricken public finances that have plunged the country into a technical recession and to create more jobs in the informal sector to help those at the bottom of the economic ladder, The central government expectantly gave a major boost to infrastructure projects in the Union Budget presented by Finance Minister Nirmala Sitharaman on Tuesday.
However, this increased focus on infrastructure development is bound to impact the green coverage of the 11 Himalayan states, according to environmentalists in Uttarakhand. Speaking to TOI, they expressed disappointment with the government for not announcing a "green bounty" – a proposed budget provision for Himalayan states instead of the ecological services they provide.
Ravi Chopra, who headed the Supreme Court-appointed high-level committee for the Char Dham all-weather road project and also prepared the report on the 2013 Kedarnath tragedy, said: "We need to preserve our forests and to To this end, Himalayan states should be encouraged with a green bonus. He added that people in the Himalayan states have long been calling for this green bounty, but the current government is indifferent to the threats posed by climate change. "Unfortunately, this is a government that is focused only on infrastructure and in this area, infrastructure development cannot take place without disrupting the environment."
Echoing a similar view, Kumaon-based historian and Padma Shri Prize winner Shekhar Pathak said, "Despite the 'twin engine' governments in most Himalayan states, our demand for 'a green bonus has been put on hold. This fund is crucial to offset the ecological and social destruction caused by several infrastructure projects in the hills. It is urgent to realize that forests are the only carbon sinks and that we must protect them. The Himalayan states are already witnessing an increase in cases of natural calamities like floods," Pathak said.
Besides the lack of political will, the "failure" of scientists and government officials to communicate the need for a green bounty has also contributed to the central government neglecting the demand, campaigners say. "Infrastructure development comes at the expense of environmental and socio-cultural loss in the Himalayas. Besides the green cover, we also lose our mountain civilization. A green bonus would help us save the Himalayan landscape," Pathak added.
Notably, the 11 Himalayan states are home to nearly 36% of India's total biodiversity and have one-third of the country's total forest cover.
FacebookTwitterLinkedInE-mail