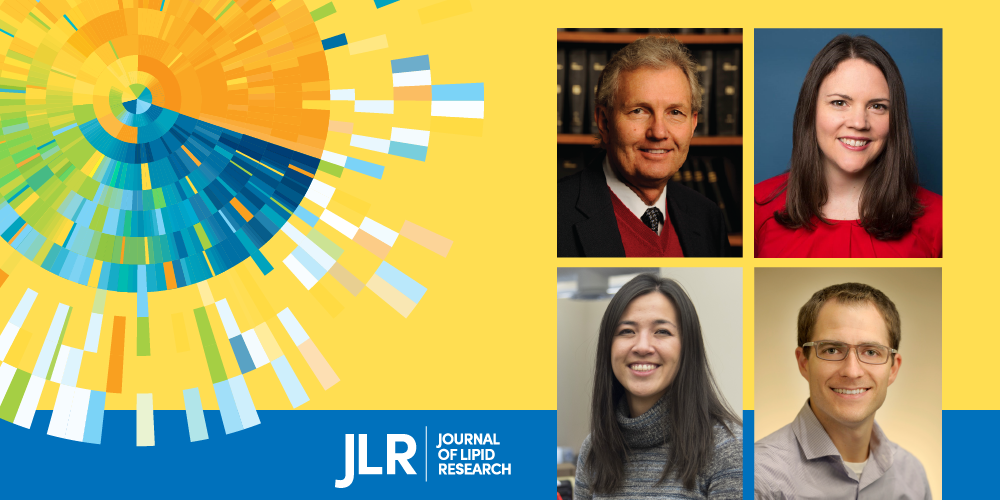 Three Junior AEs from JLR will speak at the Annual Meeting
The Journal of Lipid Research's Junior Associate Editors Program facilitates knowledge of peer review processes and trains the next generation of journal editors. Each junior AE is supervised by a JLR associate editor.
The inaugural class of junior associate editors – which included Raymond Blind from Vanderbilt University School of Medicine, Gissette Reyes-Soffer from Columbia University Irving Medical Center, Brandon Davies from the University of Iowa Carver College of Medicine and Rotonya Carr from the University of Washington – recently concluded their two-year appointment. As part of their editorial training, each hosted a virtual issue highlighting cutting-edge research published by the journal, and they also presented their research at the 2021 Annual Meeting of the American Society for Biochemistry and Molecular Biology, which was held virtually. All four were later named regular members of JLR's editorial board.
JLR's second class of Junior Associate Editors includes six outstanding early career investigators: Michael Airola of the State University of New York at Stony Brook, Luke Engelking of the University of Texas Southwestern Medical Center, Scott Gordon of the University of Kentucky, Rebecca Haeusler of Columbia University, Renate Schreiber of the University of Graz, and Judi Simcox of the University of Wisconsin-Madison.
I am pleased to announce that three of these newly appointed Junior Associate Editors – Scott Gordon, Rebecca Haeusler and Judi Simcox – will be presenting their research at the ASBMB's 2022 Annual Meeting in April during a session titled "Lipid Diversity and Disease: Spotlight on the Journal from the Junior Associate Editors of Lipid Research. Please read the following articles about these three scientists and the exciting research they will be presenting at the session.
Michael Airola will also speak at the Annual Meeting in April as the recipient of the 2022 Walter A. Shaw Young Investigator Award in Lipid Research.
And for the future – Airola, Luke Engelking and Renae Schreiber are all expected to present their work at the Journal of Lipid Research session at the 2023 ASBMB Annual Meeting.
JLR Junior Associate Editors