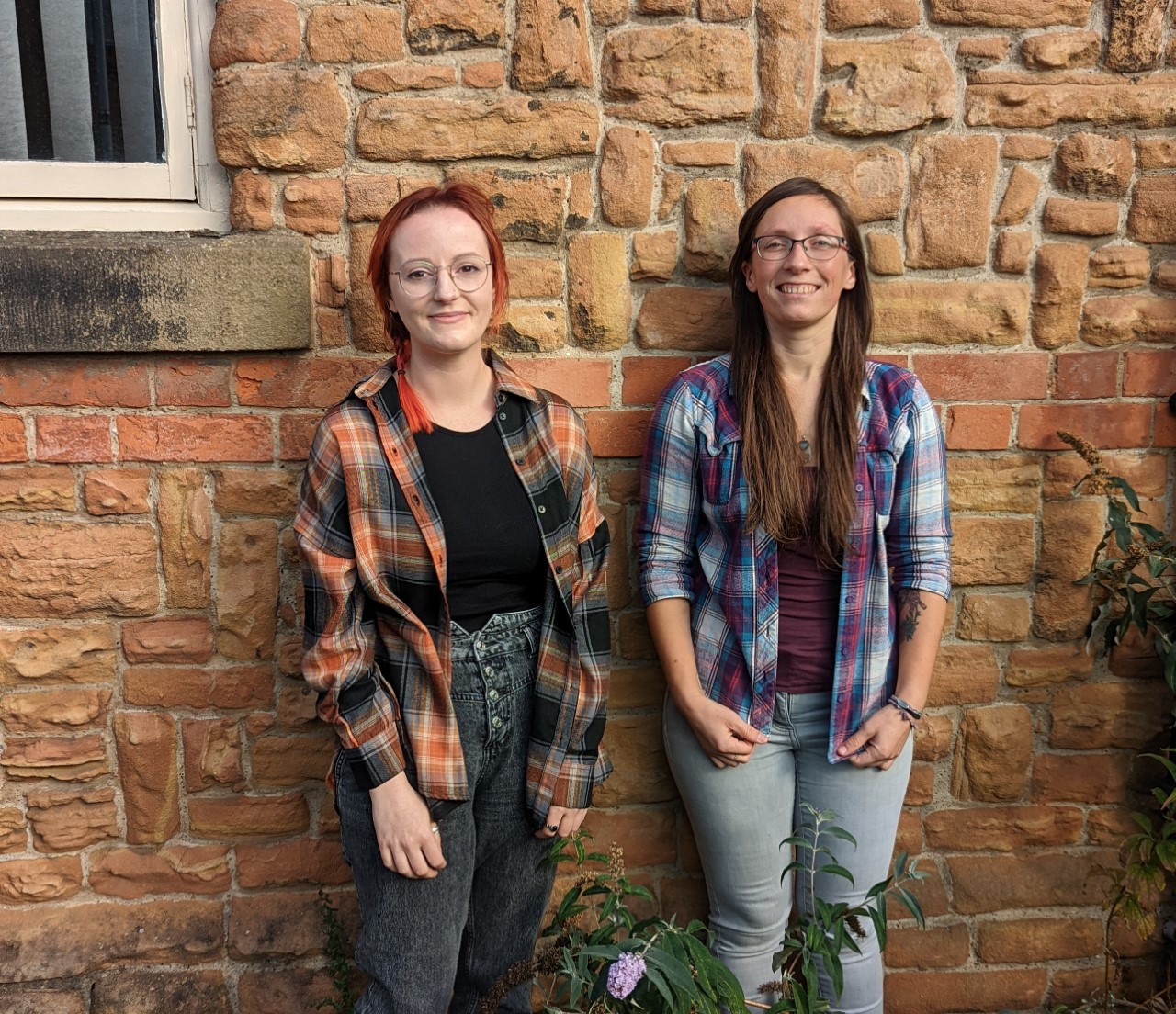 Two other environmentalists join EMEC
In response to the growth of building projects and increased demand from landowners and developers needing advice on how to comply with government legislation regarding net biodiversity gain, East Midlands Environmental Consultancy (EMEC) has appointed two new environmentalists.
Joining the company are senior conservationist Vicky Philpott and conservationist Laura McClelland.
Vicky, who lives near Swadlincote in South Derbyshire, has a BSc (Hons) in Biology, a Certificate in Ecological Consulting, a Level 2 license to research bats and a a Level 1 license to research great crested newts. She is also an associate member of CIEEM and has taken training in mental health.
Prior to joining EMEC, Vicky worked for Natural England as a Senior Wildlife Adviser, which included assessing license applications for bats, fish-eating birds and geese. She has also worked for other environmental consultancies going from graduate to senior ecologist.
In her new role, Vicky will undertake and lead habitat and species surveys, manage projects and help manage a team of other conservationists.
Commenting on her appointment, Vicky said: "EMEC's ​​affiliation with Nottinghamshire Wildlife Trust has certainly been appealing and I am very happy to be involved in the wide variety of projects that EMEC is currently working on.
Laura, lives in Stoke on Trent, and has previously worked in a number of other consultancies where she developed her skills and experience.
She holds a BSc (Hons) in Environmental Conversation, an MSc in Ecology and Conservation, a Great Crested Newt license, a Certificate of Field Identification Skills, as well as tree climbing qualifications and in air rescue.
In her new role as Ecologist, Laura will carry out species surveys, manage projects and perform QGIS mapping, biodiversity impact assessments and assist clients in generating a net gain in biodiversity.
Laura added: "During my interview I got a really good feel for the company and was delighted to be offered the job, especially as all profits made by EMEC will be directly reinvested. in conservation through the Northwest Territories. It was a huge attraction for me.